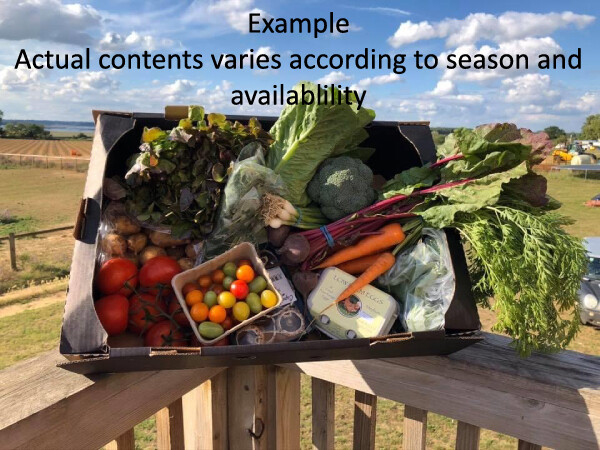 Large Veg Box
SKU LVegbox
Product Details
There are 2 Veg box sizes a £17 box suitable for two people and a larger £25 box suitable for families. Contents of the boxes will change on a weekly basis to ensure we have the best of what's in season but staples such as potatoes, eggs and carrots will feature weekly.
Items may of course be substituted due to supply and demand.
This week the smaller veg box will include carrots, new potatoes, mixed tomatoes, eggs, mushrooms, broccoli, cos lettuce, spring onions and beetroot.
The large box will include beetroot, carrots, spring onions, broccoli, eggs, mushrooms, salad vine tomatoes, mixed tomatoes, cos lettuce, oakleaf lettuce, baby spinach, new potatoes and basil.
The boxes shown in the photographs are for illustrative purposes and not the actual box you will receive.
Save this product for later